Learn About us .  –  Firm  Presentation Files.  [PDF-English]
We practice services and quality control powered by ISO 9001 certification 
---
Architectural and Design Competitions
Participation  and numerous prizes and Honorable mentions  1970-2010.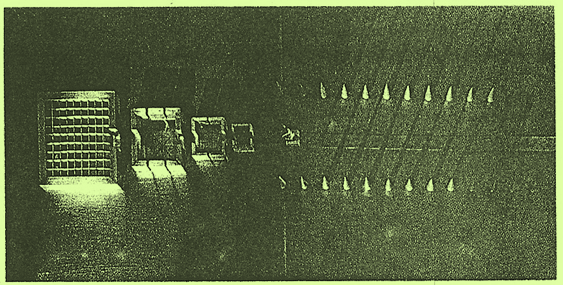 Venice Biennale Greek Pavilion 1991
BUILDING DESIGN + CONSTRUCTION – PROJECT UTILIZATION
---
The office's experience and our people skills can offer solutions and proposals for all scales and stages of any building project.
In specialized designs with very difficult and complex project demands we can offer a network of partners in all necessary specialized fields of expertise.
The office offers building design,  construction, property and project management
We Offer Complete  Service from scratch to building management and finance consulting  with reliability and effectiveness
GOALS – PRINCIPLES
---
THE DESIGN PROCESS FOCUSES IN:
Functional design
Construction, material quality and aesthetical integrity through economical and viable solutions.
Human scale architecture, that defines the built environment and forms vital spatial qualities.

ARCHITECTURAL DESIGN – CONSULTANTS – MANAGEMENT  SERVICES
---
PROPOSALS – RESEARCH – TECHNICAL/ECONOMICAL ANALYSIS  PROPERTY INVESTMENT
BUILDING, PROPERTY AND DESIGN EXPERTISE
SPECIALIZATION IN GREEK BUILDING LEGISLATION
SOLUTION SPECIALISTS FOR LEGAL PROBLEMS
PROPERTY MANAGEMENT
RENOVATION – ARCHITECTURAL INVESTMENT – TRANSFORMATION
PROJECT SUPERVISION – COMPLETION
BUILDING – HOUSING DESIGN
CONTRACTORS – CONCESSIONS – SPECIAL BUILDINGS
TOURISTIC, RECREATIONAL BUILDINGS DESIGN and MANAGEMENT
INDUSTRIAL BUILDINGS DESIGN
OFFICES, SHOPPING DESIGN – CONSTRUCTION MANAGEMENT
SPECIAL HEALTH BUILDINGS, EDUCATION, SOCIAL   DESIGN .
CONCESSION PROJECTS
---
We act as consultants for Greek Company Groups, constructing large scale  projects in association with local administrations:
We participate in the analysis and organization of the building complexes and all their additional commercial investments in Greece and abroad.
We process and propose solutions in all stages of the property and building realization, in parallel with the client's construction process.  
We have completed designs and studies for 30 park stations, major development project , for private clients, in Central Europe. 
Several have ALREADY been completed in ATHENS  in THESSALONICA. and in FRANKFURT Germany.
In Bucharest a 50.000 m2 project is underway, offering parking for 2000 vehicles.